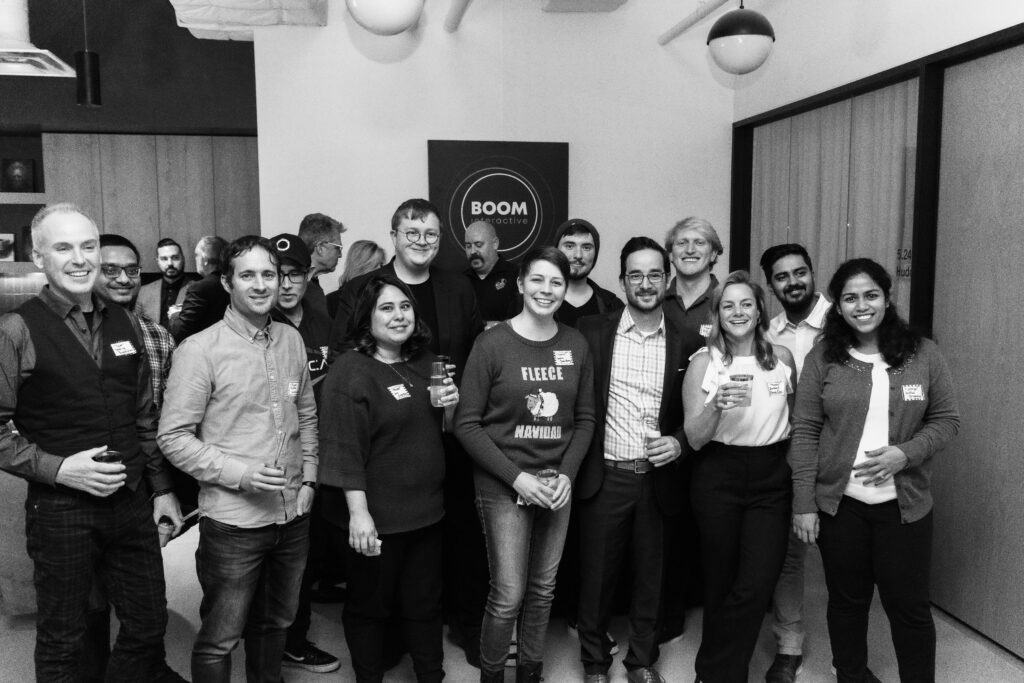 Boom Interactive is a legacy created by co-founders Timber Barker and Henry Yamada. In 2015 they launched a marketing company focused on marketing technology called Studio11K.  While working with their architecture clients, they saw that existing technology did not allow for effective collaboration in real-time between clients and industry professionals. 
     They knew there was a better way of creating experiences. Of merging worlds. Of designing something bigger than what the industry had seen.  Years before the words "metaverse" and "AI" were popular terms, Henry and Timber started living this future with video game development, film education, art, and technology.  With Timber's technology vision, and Henry's artistic imagination, they developed a business formula for creative innovation.   
    Since those days, the two of them built numerous innovations, with their favorite product being Bubbles; an interactive platform that allows clients to rapidly visualize and edit their real spaces in 3D. This creation birthed a greater advanced AI ecosystem using their proprietary technology that now includes multiple patents. 
     Sadly, in January 2022, our beloved co-founder Henry passed away.  His pioneering visions and meaningful beliefs are forever at the heart of Boom's culture and continued mission. 
     Today, Boom Interactive is on a mission to empower and inspire users to effortlessly build 3D digital twins of every space  in the world.  Our goal is to enable people to free up their time and resources, so they can focus on more creative tasks that require a human touch – ultimately allowing us all to reach great heights.  Simply put, we want our advanced AI technology to replace tasks, not people.   
     Together, Boom Interactive is working strategically with partners across industries from construction, interior design, film & TV, education, government, and more, to build better technologies. 
"Ai doesn't replace people, it replaces tasks and we know that will save time and money. We sought to solve a single problem, we validated it, we built prototypes, we sold everything we owned, we built the most amazing team, we protected our IP and we have given it all we have."
– Timber & Henry